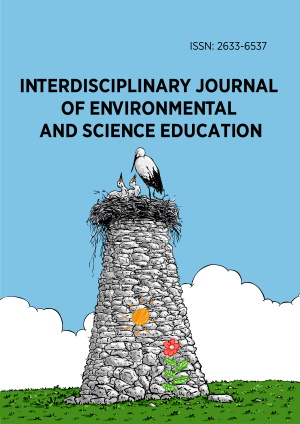 Keyword: environmental problems
2 results found.
ABSTRACT: The Mexican indigenous communities are characterized by the natural, historical, and cultural contribution they represent; this is the case of the town of Santa Cruz Ayotuxco, being part of the Otomi community. Sadly, their indigenous identity and conformation, have been fading away, which has generated migration and the shedding of their traditions. The community has been forgetting their traditional practices, as well as their original language and sense of belonging. Today, its inhabitants have adopted indifference and disinterest in the place where they live. Therefore, there is an evident environmental deterioration, complex urbanization and, what is most worrying, vulnerability and dispossession of their territory.
The present work intends to recover, value, and spread some ancestral knowledge and practices of the Otomi community, having direct contact with the elders of the town to motivate and connect with the younger generations. The main objective is to get the youth involved in the improvement of the land, their place of origin, and visualize the problems that arise, as well as revive the language and cultural traditions of the people.
That is why, through the work with the elderly and the formation of focus groups with other members of the community, the recovery and improvement the human-nature relationship could be achieved. A change could be expected in the attitude and values of the inhabitants that contribute to the cultural and social ties, as well as the sense of belonging with their environment.
ABSTRACT: Bhutan aspires to achieve Gross National Happiness (GNH) through sustainable environmental conservation and socioeconomic development. However, the country is facing increasing environmental challenges. Education is considered to be a key component in a range of efforts to remediate current environmental threats in Bhutan. As part of this agenda, the optional school subject of Environmental Science was introduced in 2015 for Classes IX–XII with the aim of equipping young people with the knowledge and values to protect the environment and promote sustainable and equitable use of natural resources in the pursuit of GNH. This paper focuses on the qualitative aspect of a broader mixed-method research project that explored the effective implementation of Environmental Science in secondary schools in the Samtse region of Bhutan. This study answers the research question: "What are teachers' and students' views about environmental problems in Bhutan?" Drawing on interviews of 14 teachers and 194 students engaged in Environmental Science, the results showed that participants were aware of various environmental problems; however, they lacked knowledge and awareness about climate change issues in Bhutan. The results suggest the need for more emphasis on climate change education in Bhutan. The student participants believed in collectivism to address the environmental challenges, indicating a strong cultural influence that schools could leverage to address sustainability issues through community participation.