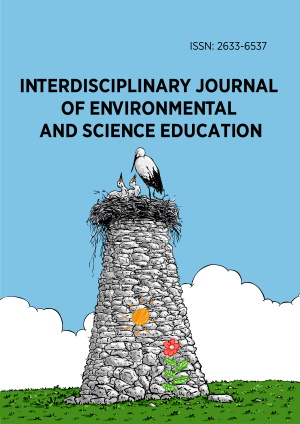 Message from the Editor: Looking Back at 2021
ABSTRACT
KEYWORDS
CITATION (APA)
Bayanova, A. R. (2022). Message from the Editor: Looking Back at 2021.
Interdisciplinary Journal of Environmental and Science Education, 18
(1), e2265.
https://doi.org/10.21601/ijese/11504
Harvard
Vancouver
AMA
Chicago
MLA
REFERENCES
LICENSE
This is an open access article distributed under the
Creative Commons Attribution License
which permits unrestricted use, distribution, and reproduction in any medium, provided the original work is properly cited.