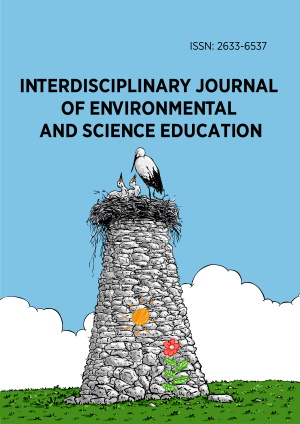 Keyword: environmental knowledge
2 results found.
ABSTRACT: This study evaluated the impacts on environmental literacy after a non-formal science-based program and compared the impacts to a non-formal non-science-based program. Both programs included children in grades six to eleven (ages 11 to 17) from the Syracuse, New York, USA area. Environmental literacy was assessed by administering environmental attitude and environmental knowledge pre-, post-, and follow-up tests to both programs' participants. Initially, environmental attitude scores were higher for the participants in the science-based program. However, this was not a lasting impact. According to the follow-up test, attitude scores were not elevated for the science-based program. Without the follow-up tests given weeks after the program end, we could have inferred environmental attitudes were increased by the science-based program. Environmental knowledge was higher at the end of the science-based program but also increased in the comparison group. The gains in environmental knowledge were sustained for several weeks, but differences between the two programs did not persist. Without the comparison group we could have inferred that environmental knowledge increased solely due to the science-based program. These results show incorporating both a comparison group and a follow-up assessment are necessary to properly evaluate the effectiveness of increasing environmental literacy from science-based programs.
ABSTRACT: Environmental Literacy can empower individuals to make appropriate environment-related choices and act more responsibly towards the environment. Environmental literacy was measured among a sample of 461 pre-service teachers enrolled at the Department of Pre-school Education at the University of Ioannina, in Greece. Results indicate that pre-service teachers have positive attitudes towards the environment, a moderate level of environmental knowledge while their participation in environmental actions is limited, particularly collective actions. Statistical analyses also highlighted that Environment Literacy depends on year of study and high school course specialization. These findings are further discussed.