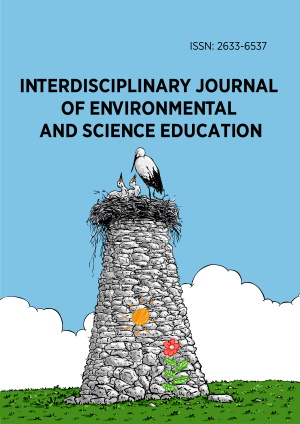 Keyword: secondary education
3 results found.
ABSTRACT: Greece is located at the southeastern edge of the European Union, surrounded by coastline that reaches 18 thousand kilometers. This study aims to analyze educational material, the textbooks used in secondary education - Gymnasium - to determine whether students and future citizens of the country are taught in depth issues related to Marine Biology. Analyzing content, applying biophilic typology and recording observations, reveals several positive points and weaknesses that require improvements. The analysis recognizes the need for a more organized approach to Marine Biology issues, to be more actively integrated into teaching.
ABSTRACT: In order to encourage female students to pursue science as a career, an overnight science camp known as the Women in Science Experience (WISE) was developed and implemented at Mount St. Joseph University. The camp was developed for girls who were 14-17 years of age as a residential experience to simulate life on a university campus. This manuscript describes the implementation of the camp, including development of content and organization of the camp schedule. The camp was evaluated by student participants using a survey that contained Likert-style and open response questions, with students reporting overall satisfaction with the camp. The manuscript discusses the student responses to the survey and describes the lessons learned from the entire process of developing and running WISE.
ABSTRACT: This multiple-case study was conducted to evaluate claims that the literature on the recruitment of science majors into science teaching is sparse and unable to adequately explain why undergraduates decide to pursue science teaching. I interviewed six undergraduate science majors who have committed to an initial science teacher preparation program to ascertain their motivations for choosing a career in teaching. This analysis reveals that the literature has not adequately identified all the reasons why a group of science majors decided to pursue science teaching. Four novel motives were identified which should inform future research into science teacher recruitment.